Dear viewer, in this picture Dulal Biswas who is working with wood. He is from Gournodi under
Barisal
district in
Bangladesh
. This area is low land area in
Bangladesh
. He doesn't do this work as regular work, farming is their main work. I took this picture in the month September.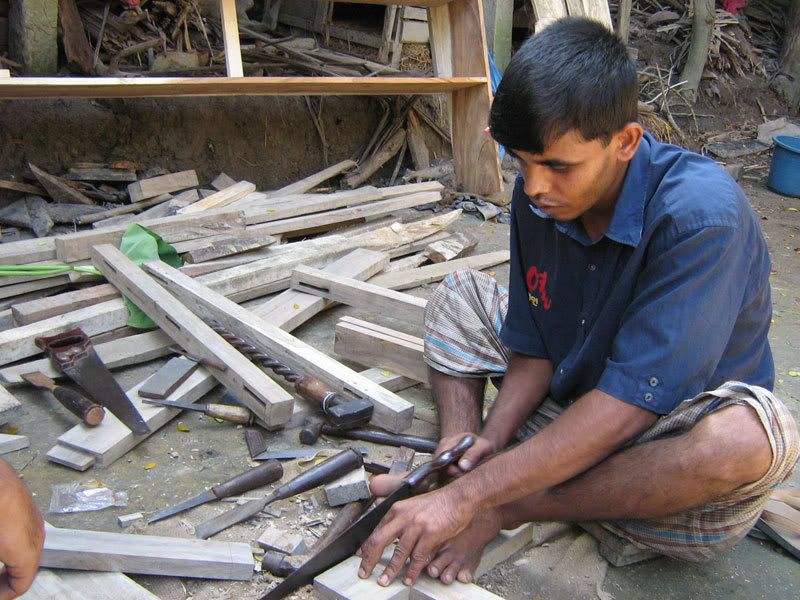 In this area of
Bangladesh
, the fields were become under water at that season. So want to earn some extra revenue at that off season as his family run well and can save some money.
He is making furniture like chair, table, and dining table etc. He works from 8am-6pm and the house holder has to pay $1.5 everyday.