Why are these people living in footpath in the capital city in Dhaka? Is it a funny life? No it is fully measurable. Why are they leading these lives?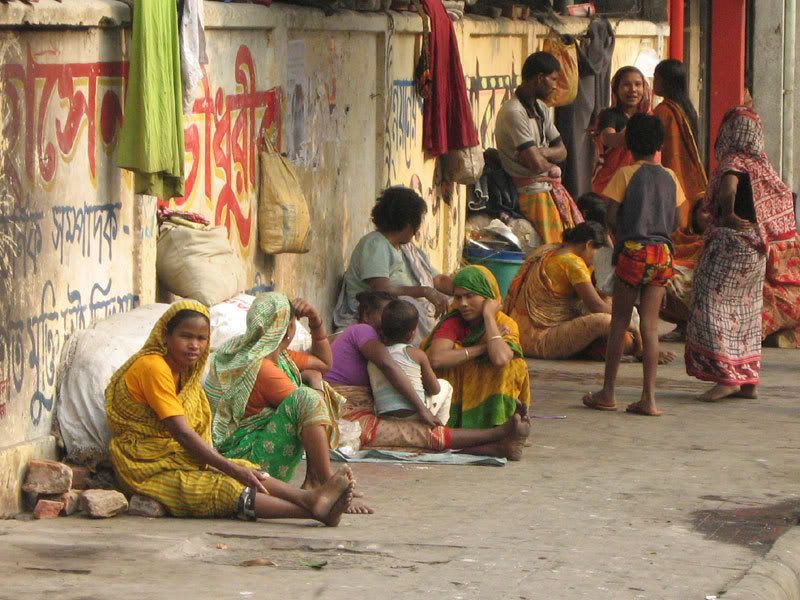 Most the people, who live in footpath, have a sad story in the background. In conversation, it brings out that they had a happy life in the past. After devouring their land by the river they had to come to
Dhaka
city and leading a measurable life. In these pictures you can see some women are gossiping and children are playing. It is their family. In the afternoon they was seating in different motion and enjoying the heat of winter sun and some are drying their cloths.
loving-bengal has written: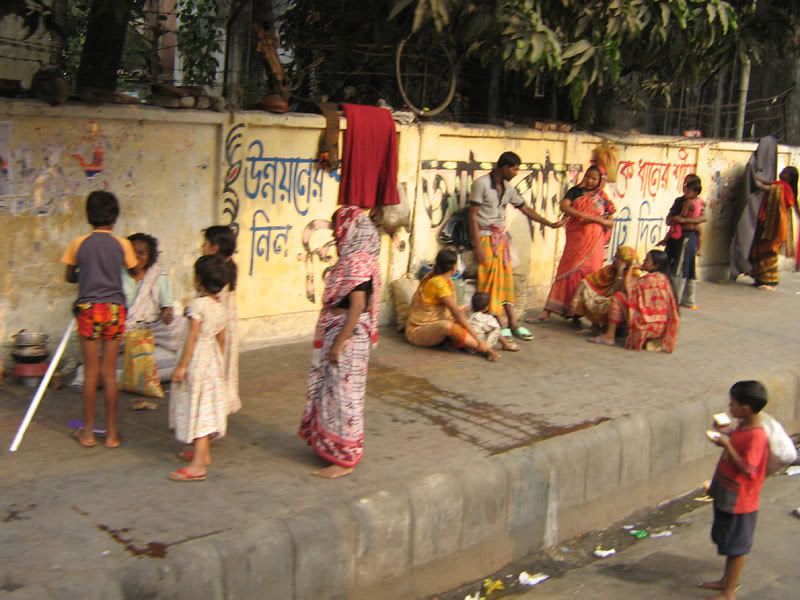 "Monga is a sort of famine that stalks the northern region during the lean period when there is no work for farmers or agricultural labourers. The jobless people lose their food purchasing capacity. "As the local economy is not enough to keep the locals in their own areas, they roam around and finally migrate to the capital as part of their coping mechanism," the economist said. There is no official or unofficial data on how many people migrate to Dhaka each year during Monga. But economists said this time the number of migrated people would definitely be higher than the number in yesteryears. A World Bank report titled "Bangladesh: Development Policy Review" released recently reveals the picture of urban poverty and says the number of the poor among the city population has increased 7.2 percent from 1995-96 to 2000. Based on statistics from the Bangladesh Bureau of Statistics, the World Bank report says about 36.6 percent of the people in cities live under the poverty line while it was 29.4 percent five years ago."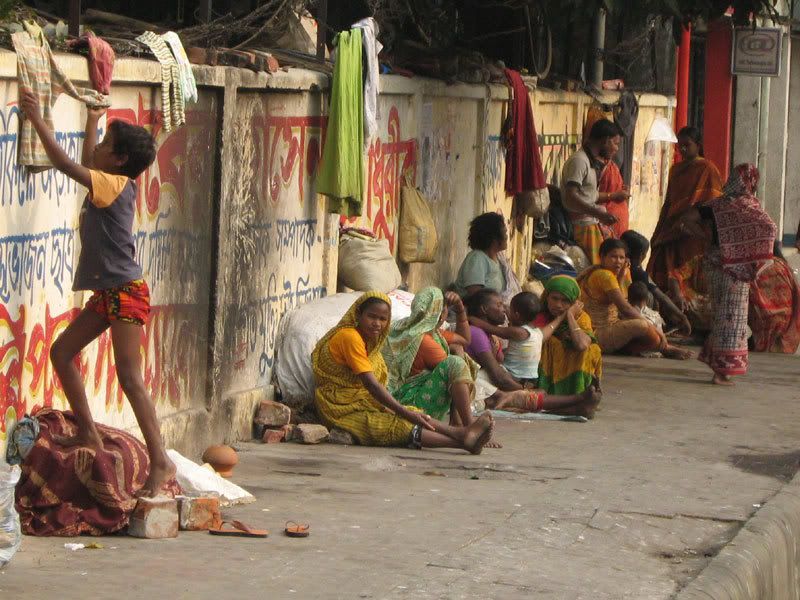 When they use to live the footpath, they have to fight with nature in every moments, rain in the rainy season, storm in summer season, beating cold in winter. In spite of being various kinds of problem, they try to lead a happy life with their family members.